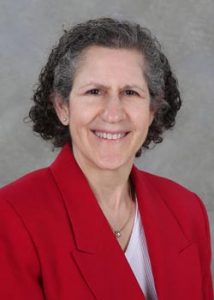 Caren Schwartz—Founder
Caren Schwartz is Founder of Time & Cents Consultants, LLC, and is an associate member of 3545 Consulting, LLC. She provides legal and service professionals with technology selection, installation, and customization in their practices. Though her niche market is law firms, she loves helping all firms to improve their work processes, and specifically enjoys when clients tell her they're saving time or the entire office is running more smoothly than before.
Caren is an expert in billing, case and practice/office management systems. Caren focuses on making practice management software into real world turn-key solutions. By understanding a firm's practice, business and industry needs, she can help implement a solution that meets the practice's requirements.
Caren certified in a number of industry software solutions and integrations as well as being advanced certified on both QuickBooks and QuickBooks Online. Caren is the author of the book QuickBooks for Law Firms. She is a member of the Intuit Trainer / Writers Network, has created courses for Solo Practice University, and has written for Insightful Accountant and Technolawyer, a respected online newsletter for attorneys.
Prior to establishing Time & Cents Consultants, Caren's career path included over 14 years as an executive with IBM. She was accountable for marketing support, quality development and training, and multi-million dollar revenue planning. She received a Bachelor of Arts in Administrative Science and Mathematics from Colby College and her Master of Business Administration from Johnson Graduate School of Management at Cornell University, with a concentration on Marketing and Finance.
When Caren is not working, you can find her playing mahjong or bridge, golfing, or reading a mystery novel. She is also active in community affairs and has served on a number of local non-profit boards.
Caren is proud to be an Associate of 3545 Consulting Group, National Technology &
Business Solutions.